From new probate fees announced by the government this week to the ways the wellness trend masks a fear of death, right through to the Death in the Afternoon podcast and a massive supercomputer, it's all here.
News and campaigns
A new death tax This week the government quietly introduced an amendment to the current fee paid when a family applies for probate. At the moment, when an Executor wants to hand out what's stated in a person's will,  they pay a fixed fee of £215, or £155 if they use a solicitor. The new fee is set out according to how much an estate is worth. So, for estates over £5,000 you'll be handed a fee over £250, with the average family set to pay £750. For estates worth over £2 million, the fee will go up to £6,000. For those with estates under £5,000, there's no fee.
It sounds to us, though, like a stealth tax. We think it's a cynical move to disrupt an already complex (and not to mention mind-numbing) administrative process just for some kick-back on spending.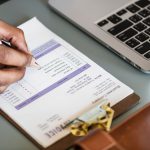 We thought making life simpler for families who have lost someone might have been further up the priority list. There won't need to be additional jobs created, but it does mean there's extra confusion as to how and when the estate gets released. On top of this, many people might need to needlessly take out a loan.

Would you like to know when you're going to die? YouGov's most recent report found that a quarter of Brits would like to know either when they'll die, how they'll die, or both. Around 4 in 10 young people said they'd like some early information about their demise. 
The report shows, though, that despite really wanting to know when and how they'll die, younger people are the most afraid of dying. Given that most people aged 18-24 are only either preoccupied by when they're getting their next avocado toast fix or saving for a mortgage, dying is the least of their priorities.
A quick round-up of the week's other death-related news:
Articles on DEATH.io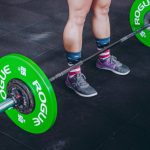 Does the wellness trend mask a fear of death?
We're not saying you should cancel your gym membership just yet (there's really a whole ton of benefits), but have you ever thought that all those gruelling workouts and and absurd juice diets might be hiding our society's fear of death?
What happens to your digital property after you die?  
We've got a lot of accumulated stuff that isn't actually around. Most of the films we watch, songs we listen to and all those embarrassing photos we look through when we need to piece together a particularly raucous night out are all stored away online. So what happens to it all when we're no longer around to log into those accounts? We take a look here.
Farewell Wishes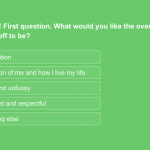 Are you a) Human? and b) Going to die? If you answered yes to both of those, you'll want to take a look at Farewell Wishes. In just 10 questions you can think about your own death and the details of your funeral – from whether you'd like to be buried or cremated to the kinds of songs you'd want played – and then pass them on to whoever should know. Family, friends, neighbours, pets, bank managers, passers by – everyone!
Start planning your funeral with Farewell Wishes here 
Watching and listening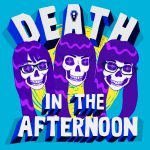 If you're a fan of the US Death Positive movement (we certainly love Caitlin Doughty's videos), then you're gonna really like Death in the Afternoon – The Order of the Good Death's new podcast. 
Even us professionals of death (well, you know, thinking about it, talking about it, and spending almost every waking moment contemplating it obviously makes us professionals) have learned a lot from this often hilarious and always surprising podcast. The newest episodes have looked at everything from the amount of feet that go loose when someone dies in the ocean to all the stories the hosts have under their belts about cremation going wrong. If you want to make sure your bus commute to work is heavy on the death-related discussion (why wouldn't you!) then give Death in the Afternoon a go. 
Obscure and science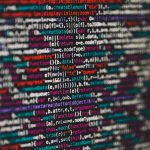 They've turned on a supercomputer that's structured like a brain, those scientists, and it's set to give us all the answers we've been looking for about brains, human intelligence and the future of death. After 12 years of construction and £15m in funding, the giant computer designed to mimic the human brain is finally ready to be switched on.
Built by the University of Manchester, the SpiNNaker machine is made up of one million processors capable of 200 trillion actions per second. This means it can model more biological neurons in real time than any other machine ever built.
Unlike traditional computers, it doesn't communicate by sending large amounts of information from point A to point B. Instead, it mimics the parallel communication architecture of the brain by sending small amounts of information to different destinations simultaneously.
Find out more
Check out the Death Blog next week for more of our favourite death-related bits and pieces. In the meantime, take a look at DEATH.io to start planning ahead