This Week in Death you'll find everything from the death certificate price hike, the latest posts on DEATH.io, events we've got coming up, right through to the discovery of, er, witches in the Midlands. Get reading.
News and campaigns
From this weekend, death certificate prices in England and Wales will rise from £4 to £11.
The Home office has said that the news prices are set at full cost recovery prices, but the price increase is likely to bring in millions of pounds: more than 500,000 people die each year in England and Wales! 
It's likely that you're going to need more than one copy. Many institutions only accept an original copy; if you've got a private pension, multiple bank accounts, a mortgage, and you're the holder of the household utility bills, then that's an unnecessarily high extra. Take a look at our Twitter thread here. 
It's the first increase in price since 2010, but coupled with April's higher probate fees, it's starting to look like the government is unfairly (and quietly!) putting extra taxes on death.
Articles on DEATH.io
What happens to your cryptocurrency after you die?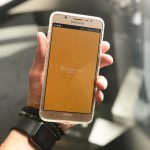 Cryptocurrency is a digital currency that uses secure cryptography, and this makes whatever digital currency you've earned nearly impossible to pass on. While no one knows how long bitcoin will last (some sceptics wouldn't put it past 5 years), if it remains intact then it's likely to outlast you. Here's our look at what happens to your cryptocurrency once you die.
Why is hacking into dead people's Facebook accounts so popular?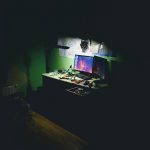 Trading in Facebook accounts is a huge business. Inactive Facebook accounts, or those that used to belong to dead people, are bought and sold in online marketplaces. While Facebook is aware of the issue, not all of us who use Facebook for sharing memes and updating our status from the back of Wetherspoons understand this dark phenomenon. Here we explain the issue.
Watching and listening
Kathryn Mannix was on the You, Me and the Big C radio show this week. It's a frank show about terminal illness that dispels myth by approaching the subject with a level-headed outlook. Kathryn Mannix talks about challenging misconceptions of palliative care. Listen to the show on the BBC here.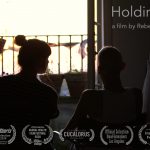 We're also gearing up to the biggest death-related festival in the South West – Life, Death and the Rest at Arnos Vale Cemetery! We're collaborating with Mote of Dust films to put on a screening of their short documentary, Holding Space. It's an observational and intimate look at the role of death doulas. We'll be following it up with an open Q&A with End of Life Doula UK. Come along, it's free! Click here to reserve your spot on the Arnos Vale website.
Interesting
Witches are notoriously horrific, with all that airborne cackling and talking pet cats that are fluent in sarcasm. That's why the discovery of anti-witch messages in a small cave in the Midlands was so exciting. It begs the question: was the portal to hell just off the M1?
On the Nottingham/Derbyshire border, at the limestone gorge Cresswell Crags, witch experts have found the most extensive array of apotropaic marks in the UK. These marks, which ward off evil, include hundreds of letters, symbols and patterns. Apparently, they're a mix of frenzied signs and intricately carved Latin phrases.
While a handy spot for any commute, it seems that the Midlands witches chose a great location to pursue their evil activity.
Find out more
If you simply can't wait to think about your funeral, then take a look at Farewell Wishes here. It's 5 questions, takes only 3 minutes, and you get to think about something you're never encouraged to. Take a look now.

We'll see you here next week, same time and the same place, for the Week in Death.