From the Guardian's coverage of death, the newest articles on DEATH.io, an improvised wake that's playing in London and, er, books made out of human skin. Yes, it's that time of the week again – The Week in Death!
News and campaigns
In the Guardian this week, there's been a barrage of interesting articles on death, dying and grief. We read journalist Joel Golby's article on losing both his parents by the age of 25. It's a great piece on the ways death can wreak havoc on your life at any moment; it might blindside you when you least expect it. Joel treats the subject with humour, outlining the absurdity of death, showing that grief doesn't come in one guise. 
Articles on DEATH.io
Will your smartwatch help you live longer?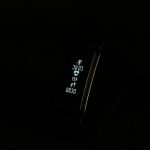 The tech we carry around with us monitors most of what we do, and wearable tech is also set to change our relationship with our health, ageing and death. Your phone can influence where you go for lunch based on your previous sandwich stops, and your smartwatch lets you know whether you've reached your 10,000 steps quota. But will wearable tech actually extend your life?
London's most haunted and creepiest spots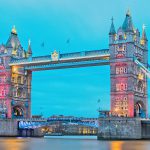 If you initially thought London a great business powerhouse, an international hub and a tourist hotspot, you'd be wrong. It is, in fact, a city overrun with gruesome history and and strange delights. If you're planning a visit to London, make sure to include a few of the creepy places on your itinerary. From insignificant courtyards to former Victorian operating theatres, you're going to be spoilt for choice.
Listening and watching
A Wake in Progress is an interactive play in which performers host a dress rehearsal wake for a dying character, and the audience decides the roles and what the dress rehearsal will look like. The actors don't know beforehand if they're playing the person who has the terminal illness, their partner, their sibling, their friend or the celebrant.
There's no one way to do grief, and that's why it's so important to create stuff that looks at such a thing from so many perspectives. It's interactive and asks, can you do jokes about terminal illness and dying?
It's on at London's Vault Festival this week, and we might pop along. Find more info on the website here. 

Weird and interesting
Have any of you heard of anthropodermic bibliopegy? That's right, it's the not-so-ancient art of binding books with human skin. Weirdly common, we were surprised that Bristol, DEATH.io HQ, was originally home to one the few existing human skin books (not the technical term).
Why the heck would anyone want to bind a book with skin?!! We hear you scream. We were screaming too, at the same time as frantically googling, unable to look away.
It turns out that punishment by bookbinding was phenomenon in the 19th century. Notorious murderer turned cult icon, William Burke of Burke and Hare fame, was turned into a small pocketbook. It came complete with pen and penholder, as if 
But these were also objects of interest, and in certain circles became collector's items. Passed around as if precious cargo, human skin books were coveted as coffee table fodder. The Wellcome Collection has one, owned by a doctor who created the book out a (former) patient's skin. Who knows how many skin-bound books your local library has, moonlighting as simply leather! Take a look at our Twitter thread here for more. 
Find out more
Haven't had enough of thinking about death and funerals? Why not visit our main site and record how you'd like to be remembered. Simple and unfussy? A blow-out? Make sure you think about the important stuff before you died. Start here. 
Tune in next week for more death-related news, updates on DEATH.io , and all the weird and wonderful oddities we come across. Until next time!