Our week in death has consisted of human composting becoming a reality in the US,  a new TV show about dead people returning through the medium of hologram, and an obscure explorer who caught our eye. 
Death in the news
The new human composting law in Washington is set to transform the way we think about the options for what happens to our body after we die. Natural burials are now popular, as each year the number of us being buried in woodland or natural areas increases.
That's why it's great to see Washington's human composting movement – turning your corpse into fertile soil in 30 days – making mainstream news. Read more about the new human composting laws here.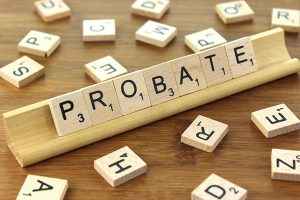 Probate fees made the news again this week as Money Saving Expert Martin Lewis, took to the Good Morning Britain sofa to look at the new sliding scale admin fee set to be introduced. At the moment, when you need to kick off the probate process in order to gain access to someone's will, you're charged a flat rate of £215. This fee is applied to all estates worth over £5,000.

The new changes – they come into force in April 2019 – means estates under £50,000 won't pay a fee, while other estates are set to rise in fees. Estates worth between £50,000 and £300,000 will be charged £250; the maximum charge will be £6,000 (for estates worth £2 million or more). Take a look at Money Saving Expert's rundown of the fees here. 
Articles on DEATH
A digital autopsy is more efficient and less invasive than regular post mortems. A 3D representation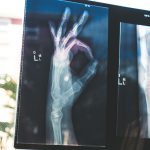 of a body, made up of approximately 3,400 slices of 0.5mm each, can be created in just over 3 minutes.
From Leonardo da Vinci's dissection table to 3D visualisations on a screen, post-mortems are undergoing a technical overhaul. Here we take a look at how regular post mortems have come under fire for being unnecessary, and how digital autopsies are set to become more accessible.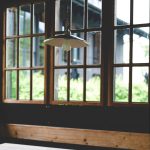 Does hospice design effect palliative care?
The role of hospices in creating better palliative care for terminally ill people at the end of life is certain. But what about the design, feel and atmosphere of a hospice? It's proven that people have a better quality of death in good surroundings, so why do we medicalise the end of life?
Here we take a look at the best hospices in the UK, and how their innovative design is changing how people die.
Death on TV
Channel 4 has commissioned a show that will see terminally ill people create pre-recorded videos for family and friends, which will then be turned into 3D holographic messages. It's made headlines as the show's producers have relied on contrasting the shocking tech with the lasting emotional impact a bereavement has on everyday life. 
Set to air this year, Ghosts will beam the holograms into family and loved one's living rooms, or anywhere with a close connection to the person who's died. The holograms will be vividly lifelike, and as if those who've died had appeared for one last time beyond the grave.  It's said that a team of psychologists and bereavement counsellors were consulted, but there's a certain amount of sensationalism when it comes to the reporting. We'll be taking a look once it airs. Read more about Ghosts here. 
Weird and wonderful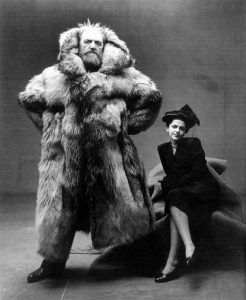 Whether fighting off polar bears or fighting off the Nazis, Peter Freuchen was an interesting man. After we came across Irving Penn's magnificent photo of Freuchen and his wife, Patricia, and felt envious of his coat (which we then had offload onto Twitter. See our post here), we dug a little deeper into this guy's life.
Freuchen's death-defying, voyaging life soon subsumed our initial interest in his coat. (Incidentally, it's made of polar bear fur. Outrageous to our animal-loving ears, but it's just another chapter in Freuchen's life story: he got into a brawl with the polar bear. And evidently won.)
For services to the exploration of danger, and skirting death, Freuchen should be commemorated. Here's a quick rundown of the obscure explorer's main accomplishments: 
Freuchen escaped death by icy avalanche as he was dogsledding in Greenland after fashioning a trowel form his frozen poo; escaped a death warrant issued by the Third Reich; beat that polar bear; turned his escapades into Hollywood blockbusters  and became the fifth person to win the jackpot on the US game show The $64,000 Question. 
Finally
If you simply want to think about more death, why not visit the rest of DEATH.io
Think about your death, your funeral and how you'd like to be remembered with Farewell Wishes. It's a few questions, and a great conversation starter. Begin here.