A round-up of the week's articles on DEATH.io, interesting stuff we've found on the internet, and what we've been watching, reading or listening to.
New articles on DEATH.io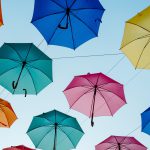 Can I get life insurance if I have a mental health condition?
Here we look at what personal information you'll need to pass over to a life insurance company, the kinds of questions insurers ask and why life insurance companies need to rethink their approach to mental health.
Whether you've had a few counselling sessions in the past, or have a lifelong condition, you might be deemed "high-risk". This is unhelpful considering that, in any given year, 1 in 4 people in the UK encounter issues with their mental health. We think life insurance companies need to update their approach to mental health.
What law is in place for digital property after you die?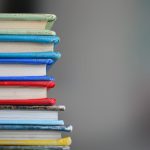 Laws around digital assets are almost nonexistent. From a couple quid's worth of X Files episodes on Netflix to photos on cloud storage, digital assets aren't protected after you die.
What is actually stated in law, according to the Computer Misuse Act 1990, makes the issue all the more difficult – logging into someone's accounts or computer using their details is a criminal offence. It would be against the law, technically, for a family member to get into your computer and find those domains, or the account you held with a web hosting service, or even access your email.
This makes digital assets and property, like you're re-issued, limited edition Stones album or the hoard of domain names that was to become your next venture investment, a privacy issue.
DEATH interviews… Death on the Fringe
In the second of our series of DEATH interviews with industry professionals, organisations, campaigns and ordinary people with a perspective on death, we chatted to Death on the Fringe, created by Robert Peacock.
Death on the Fringe is a series within the Edinburgh Fringe, gathering together shows that look at death, dying and grief. We asked Robert how the series started, what he looks for in an Edinburgh show and why death's a fitting subject for the Fringe.
Reminding us that "it's one of the big topics in all forms of art, even comedy: love and death – they're the big two", we were interested in the wide range of shows that the series had managed to put together. "People engage in different ways with a topic like this. Some people want facts, some people want to feel an emotional response."
In the end, we couldn't resist asking Robert about his favourite death-related joke. It's a good one.
News and campaigns
Recently, after trawling through drafts and bookmarks, we came across a great study. Published in April, two researchers made the case that our digital remains – the stuff that you leave behind online, such as data, social media personas and GPS trails or whatever – should be treated with the same respect as our physical bodies, after we die.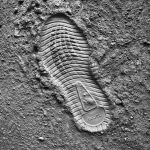 Rather than commercialised by large companies, or sat around for anyone to browse, our online stuff, personas and data, should be treated with care and respect. The study called for using the same framework for "organic remains" (so, your dead body) as a good model to build rights for digital human "remains". All the memes you've ever liked, all those hours of live-tweeting you dedicated to grappling with a flat-pack wardrobe – these could be treated with same dignity as a corpse in a funeral home.
This is an insight into the burgeoning discussions around posthuman ethics, what it means to be a person, and whether consent applies to someone if they're no longer a physical entity. Interesting stuff.
In what might read as a collision of the two most discouraging topics in British news – failings in social care and Brexit, phew – the Telegraph's article this week on the potentially reduced number of care workers  after Brexit decided to open its article with: "Women will have to give up work to look after their ageing parents and grandparents unless EU care workers are given priority after Brexit."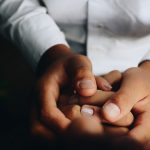 The Department of Health's 37-page dossier itself mentioned that there's a potentially "wider risk to labour market participation" due to the way growing numbers of people, "especially women", will have to give up their jobs to provide "informal care".
But Steven Swinford, the Telegraph's deputy political editor, chose to go with the line without qualifying the context behind exactly why that role might be left to women. This spawned a debate on the subject around the people most likely to take on a caring role when someone close is dying.
Reading
Kevin Toolis in his book My Father's Wake: How the Irish Teach Us to Live, Love and Die suggests that the UK is unaccustomed to the materiality of death: its smells, the feel of a cold corpse, and the loud sobbing that's usually repressed.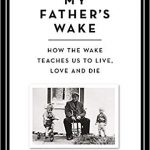 Toolis tries to understand why we've "lost our way with death", and woven into the discussion of this question is Toolis' celebration of the Irish way of death. Through its rituals and customs such as an open coffin, and the visitors and mourners you haven't seen in decades and who you thought were themselves long dead, is a louder, more visible process. As he writes, "Death is a whisper in the Anglo-Saxon world".
In My Father's Wake Toolis also uses his experience as reporter in so-called "war torn" areas. From Gaza to Malawi, Toolis overall makes it explicit that he doesn't hold up these experiences as a touristic foray into how the other half die; instead it's a lens through which to interrogate the competing approaches he finds himself when facing up to his father's death, between the Irish tradition he's lived apart from for so long, and the culturally ingrained sense of death in the countries' he's reporting from.
Obscure stuff
With the summer 'olidays in full swing, you might be looking to find an Airbnb in the rolling hills of the North York Moors, or even, say, a mooch around Whitby Museum. If you do end up at Whitby Museum, famed for its local artefacts, make sure you check out The Hand of Glory.
A native of Whitby, the Hand of Glory was used by local criminals in the 17th century to lull a household into a long sleep so their home could be robbed. These hands had totemic, mysterious qualities, and you couldn't make a criminal name for yourself in Whitby without one. 
At a time when the death penalty was still liberally dished out, with hangings every week, leftover corpses were enticing to opportunists eager to get their hands on, yes, other human hands. Once you'd procured a hand, you'd need to pickle it in salt, urine then hang it up on a church door. After pickling, you'd need to recite an incantation to conjure the magic, intoning, "Let those who rest more deeply sleep…"
Check the DEATH Blog next week for more of our favourite death-related bits and pieces. In the meantime, take a look at DEATH.io to start planning ahead.