A round-up of the week's articles on DEATH.io, interesting stuff we've found on the internet, and what we've been watching, reading or listening to.
New DEATH.io articles
What happens to your digital property after you die? 
Most of our digital assets, what we might call property, don't actually belong to us and can't be passed on after you die. Here's a look at the kinds of digital property you're likely to have accumulated throughout your life that you won't be able to pass on in your Will.
We've provided a quick list to make sure you're clear on what you think you might own, but what you can't pass on. Check back on DEATH.io as we're adding a digital death area, a category which the law hasn't caught up with yet.
Can you keep your Will private after you die? 
So we're getting interested in how privacy issues seem to rescind once you're dead. When your estate goes through the Probate process, your Will becomes a public document – anyone can request a copy and take a look at it.
For many of us, this is a minor issue and not one we're likely to lose sleep over. But a Will is often the one death document people put a lot of personal stuff into, and think of it as a last say. You might not want to give something to someone who might expect it (without reason), or you might want to make sure intimate thoughts and final says are passed on to an individual, not to the whole family.
DEATH interviews… an undertaker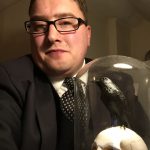 A first look at our series of DEATH interviews with industry professionals, organisations, campaigns and ordinary people with a perspective on death. First up is our interview with Peter Abraham, who we've sat down with over the past few months to learn more about his inside experience of the funeral industry. He's been working in the death industry for around 11 years, after securing his first job in a funeral home when he was 20.
We've learnt a lot from Peter, and he's demystified the profession: "Funeral homes are just normal working offices with a twist. The twist being that you probably have a dead body next to your office, whereas most other people don't."
News and campaigns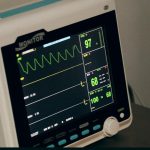 This week, the Supreme Court ruled that legal permission will no longer be needed to end treatment for patients in a permanent vegetative state.  You can read the BBC report here.
The ruling will make it easier to withdraw food and drink from those who are being kept alive by tube feeding, for instance. When family and doctors agree, a court decision isn't needed. It doesn't, though, cover cases when family and doctors disagree on a course of action.
It's a welcome ruling: end-of-life decisions shouldn't be made in the Supreme Court, but with the best interests of the person in mind and around medical professionals. We can't imagine how intimidating it might be to stand up in court and make the case to allow a loved one to die.
Reading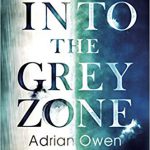 With the problems surrounding persistent vegetative states making the news,  we returned to Into the Grey Zone: A Neuroscientist Explores the Border Between Life and Death by Adrian Owen. Unlike many other books about brains and cognition, The Grey Zone is written in an almost journalistic style,  sketching the daily experience of patient's who aren't dead but definitely not living either. Owen and his team over the course of the book decide there's another, intermediary state of existence –  some kind of borderland between life and death. 
Can a mind exist in a permanently damaged brain? Are these differences key to our sense of self? Will we ever stop using rhetorical questions when talking about human consciousness? Not too soon, given these findings.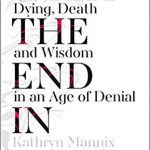 Touching on some of the more urgent questions facing modern healthcare, With the End in Mind: Dying, Death, and Wisdom in an Age of Denial by Kathryn Mannix takes us through her passion for "a better death" with personal case studies. With a background in palliative care, Mannix chooses over thirty stories through which to weave her argument that the dying process should be treated as something unremarkably natural.
Focusing on the more ordinary events at the end of life – a young girl sews a cushion for her dying mum; another woman lives out her last days by regularly dancing in her kitchen – Mannix is able to make her argument for a more therapeutic, less medicalised end of life through the stories of people just like us.
Obscure stuff
If you haven't noticed, green is DEATH.io's colour of choice. We came across an article charting the colour's journey through Western art history, and Kelly Grovier writes a (quite grandiose in parts) hymn to the colour green. It's a colour associated with the flora, fauna and fertility of, say, a Monet watercolour, as well as the absolute hopelessness of Picasso's portraits of a friend who shot himself at age 20.
As Kelly writes, "remove green from the palette of art history and a bridge between life and death would disappear." That's exactly what we're telling everyone, whether they ask our opinion on the colour green in the Western art canon or not.
We've looked at how art dealt with death on DEATH.io
Lastly, have you heard of the Kiwi Coffin Club? This small social enterprise has taken over the world, and we're watching on repeat the trailer for their very own "Musical Documentary" ahead of our feature of the Coffin Club on our Blog in the next few months!
Check the DEATH Blog next week for more of our favourite death-related bits and pieces. In the meantime, take a look at DEATH.io to start planning ahead.