A round-up of the week's articles on DEATH.io, interesting stuff we've found on the internet, and what we've been watching, reading or listening to. 
New DEATH articles
This week at DEATH.io we've put up 3 more articles that have approached death from different perspectives: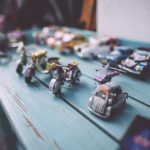 Talking to children about death
Children are never too young to talk about death and dying – it's more than likely they'll bring up the topic of conversation themselves. We think using the natural world to demonstrate the way all things die, such as leaves falling or even the decaying pears in the fruit bowl, might prove to be a good talking point. The death of a pet can be an opportunity to start a conversation about dying, too. Let them be there when if you bury a pet – you could even make up your own rituals.  
Your medical data: where will it go and how can it help?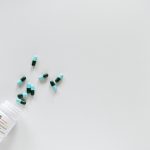 The NHS has racked up a huge collection of data from its last 70 years as a service that sees births through to deaths, and very few other organisations own a comparable amount. This makes the NHS a great resource for companies and researchers who want to make products geared to what's needed in the healthcare world.  
In May 2018, the current government announced it would pledge millions of pounds to develop artificial intelligence technology that would spot cancer and dementia early on. This would mean a much wider use of NHS data to create machine-learning in order to detect patterns that indicate risk of disease. The commercialisation of our medical data might lead to better survival rates.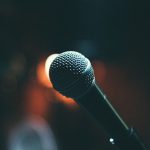 Which generation is the least likely to talk about death
The sandwich generation, those aged 45-65, are people who hold some level of responsibility for both their children and their parents. As a recent survey by Independent Age shows, this generation are the least likely to want to talk about death. Citing that they'd rather talk about money problems, the amount they drink and their own weight over mentioning death, we can't help but think the sandwich generation must host the worst dinner parties.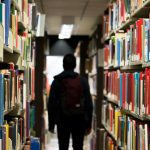 Campaigns and news
In a recent article for The Conversation, Dr Ruth Penfold-Mounce makes the case for putting death on the school curriculum. Recently proposed by medical professionals in Australia, Ruth Penfold-Mounce writes that death can easily be woven into existing subjects: from biology to English literature, we're never too far from the practical and intimate processes and impacts of death.
Younger people find out about what they don't yet fully understand vicariously, through film, TV and whatever gets posted online. Why not directly educate the younger generation, as Ruth Penfold-Mounce put its, to create "an important shift towards empowering people to understand the interplay between law, medicine and ethical issues surrounding death and dying."
Reading
Published a few years ago, we've revisited Being Mortal: Illness, Medicine and What Happens in the End by Atul Gawande this week. Gawande uses a combination of his own medical cases and personal experience to explore the contradiction at the heart of our modern healthcare system.
As we've become used to more people surviving illness and disease, when people are beyond help and do die there's usually a larger stigma surrounding it. The book deals head-on with the uncomfortable fact that, as Gawande writes, "Our reluctance to honestly examine the experience of ageing and dying has increased the harm we inflict on people and denies them the basic comforts they most need."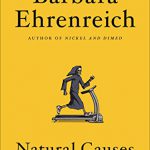 "Wellness" is a booming industry, with not just flawless people on Instagram but the media pressing us to ditch the gluten and take up a course of punishing exercise classes.
With her new book, Natural Causes, Barbara Ehrenreich has got me flinging the book about in theatrical gestures of agreement. It's a sharp and lively indictment of the so-called wellness trend, where we pressure ourselves into the demands of a certain lifestyle driven by our anxieties surrounding illness or dying, and the industry that preys off of them.
Listening
We've been listening to Comedian Brett Goldstein's podcast that asks guests to first decide how they would like to die, then reminisce about the films they've watched in their lifetime. In what sounds like one of those nights down the pub that turn a little weird but life-affirming (we've all been there), it's an entertaining look at death by way of films and the lives they shape.
After Laurence Scott's parents died in quick succession of each other, he found that death had altered his everyday sense of reality. As Scott puts it, death "has a way of making things very true, but also, somehow, less real." Using new research in cognitive science, the digital world and our place in it to make sense of grief, this is a great listen.
Check the DEATH Blog next week for more of our favourite death-related bits and pieces. In the meantime, take a look at DEATH.io to start planning ahead.