A round-up of the week's articles on DEATH.io, interesting stuff we've found on the internet, and what we've been watching, reading or listening to.
New articles on DEATH.io
Should older people rely on their children for end of life care?
It's been forecast that those aged 65 and over without children to care for them will nearly double within the next 10 years. This is a pressing issue since the social care system for older people relies on care done by family members, which in 2010 was thought to total around 7.6bn hours.
With prolonged ageing becoming the norm, we looked at what this might mean for those who don't have a family network nearby, or who don't have any children.
Do I need a lawyer when dealing with Probate?
You might be wondering what a Probate Lawyer can do that you can't. The most glaring difference between you and Probate Solicitors is that they are experts in the field of tax returns, especially taxes around death. These folks are the heroes of the banal side of death: the laws of Income Tax, Capital Gains Tax and Inheritance Tax are all under their command.
But if the Estate you're dealing with is a simple, or if you've gone through the process before, a Probate lawyer might not be necessary.
In case you missed it…
DEATH interviews Janine Marriott from Arnos Vale Cemetery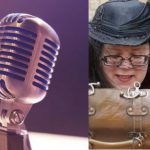 We spoke to Janine Marriott, Public Engagement Manager at Arnos Vale Cemetery, about her role at Arnos Vale, why it's important to keep cemeteries open as public spaces for all generations, and any secret spots at Arnos Vale she could point us to. You can read the interview here.
After we asked Janine about ensuring Arnos Vale remains a vital space for those young and old, she told us: "People are always worried about how kids will react to the concept of death. In my experience, they are just curious not scared. It's a fact of life that we all die and getting used to this concept is actually good for our mental health."
Karin Sieger talks about cancer diagnosis
Our series with the psychotherapist and writer Karin Sieger continues with Karin's honest look at her own cancer diagnosis. She writes of the way she was compelled to be up front about it, as well as the ways in which it might be a struggle to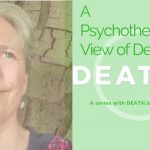 As she says, "A cancer diagnosis changes everything. It can leave people feeling stunted, unable to comprehend what has just happened and what is about to happen. For some, talking about cancer happens automatically. It is a release; a search for help and safe ground, when all else has turned into nothingness. Others are too shocked to speak about it. They need time for the new reality to settle in." Read Karin's piece on talking about a cancer diagnosis here.
News and campaigns
A report commissioned by Dignity Funeral Directors has highlighted that some funeral homes aren't taking proper care of bodies, and offering a lower standard of individual care. It does well to show that, as an unregulated industry, there are inevitably – which isn't to say justifiably – large disparities in service levels across funeral directors in the UK.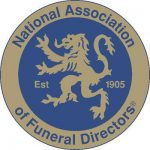 The report is a good contribution to the wider debate about quality within the funeral industry. The report also shows, though, that only 4% of families dealing with a death were not satisfied with their funeral directors' services. This is, overall, encouraging. You can read a statement by the National Association of Funeral Directors here
Listening
If you're sick of listening to podcasts that don't revolve around warring undertakers in a fictional Channel island where the only local uproar is the fact that one funeral director is so good-looking he's taking in too much custom, then Wooden Overcoats is the podcast for you.

We'll just leave you with the show's brief synopsis to help you get a better understanding of the sort of entertainment lying in wait:
"On the overlooked Channel island of Piffling, obstinate undertaker Rudyard Funn runs his family's failing funeral parlour. But when new and sexy undertaker Eric Chapman sets up shop across the square and becomes an immediate sensation, Rudyard realises he'll have to take drastic steps to stay in business."
It's won awards – look no further.
Obscure stuff
While we've thought a lot about death, and many aspects of it, we haven't ever asked ourselves how long it takes for a cell to die in order to then, ultimately, work out the Speed of Death. It just hasn't come up.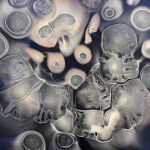 By studying frogs' eggs, researchers have been able to calculate the speed at which cells kill themselves. The speed of death is – yep, you guessed it – 30 micrometres a minute. This is equivalent to 1×10-6 of a metre, one-millionth of a metre or one-thousandth of a millimetre.
So if 30 microns is about 1 mil (0.001 inches), and hair fibre is around 6-15 mils in diametre, that means…? Fortunately for us and our limited technical proficiency, The Guardian has covered the findings quite nicely, explaining that cells kill themselves off at this rate for the body's greater good.
 The popularity of celebrities' Wikipedia pages after they die has caught our eye this week. When Prince was still alive, views of his Wikipedia page were ticking along nicely, but in the 48 hours after his death was reported, he accumulated over 11 million views on his Wikipedia page. In terms of volume, more people viewed Carrie Fisher's Wikipedia page after she died than watched Donald Trump's inauguration. A final defeat for the Dark Side.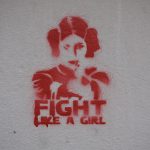 As well as visually appealing, this is an interesting look at the ways celebrities' deaths often modify or qualify how they lived, what they achieved and their cultural significance, all helped along by the Internet.
Check the DEATH Blog next week for more of our favourite death-related bits and pieces. In the meantime, take a look at DEATH.io to start planning ahead.