A round-up of the week's articles on DEATH.io, interesting stuff we've found on the internet, and what we've been watching, reading or listening to.
New articles on Death.io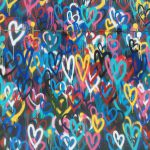 How does marriage and divorce affect your Will?
Laws around inheritance aren't particularly matched to modern family structures. If you're still married to an ex-partner when you die, and don't want them to receive a portion of what you leave behind, you'll need to set this out in the Will.
If you do divorce a partner, the legal world treats your Will as if your ex has died. This is so they won't be automatically named as a Beneficiary, Trustee or Executor after you die, rather than for any malicious purposes.
Finally (!) if you get married again, or for the first time, this'll make any previous Wills null. Even if you're too wrapped up in happy married life, don't forget death – make sure you know how it will affect your Will.
What is the Tell Us Once service?
If there's anything out there that's going to make ringing up HMRC and getting left on hold any easier, then we're looking for it. And the pain of spending hours on hold, elevator music blaring, all the while dealing with a loved one's death, is practically unbearable.
The Tell Us Once service helps to take some of the stress out of this task. Once you register a death, you'll probably be asked if you want to use the Tell Us Once service by the registrar. Death also (unfortunately) means dealing with tax, cancelling a driving license or removing someone from the electoral register – all the practical stuff that isn't so easy to concentrate on. The Tell Us Once service makes the process easier.
In case you missed it…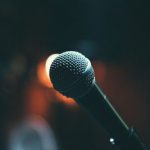 The so-called sandwich generation are, out of all age groups, the least likely to want to talk about death. Find out who they are in our article.
Can you keep a Will private? Wishing to keep some of your Will private is a legitimate concern. Read about how you can create a Letter of Wishes here.
Death interviews the Grief Series
This week's Death interview is with Ellie Harrison of The Grief Series. Performance maker and artist, Ellie created the Grief Series – a series of collaborative performances about grief, death and dying-  after she performed a show about death, only to get so many responses from audience members voicing their own experiences that she decided to make shows that centred around audience participation.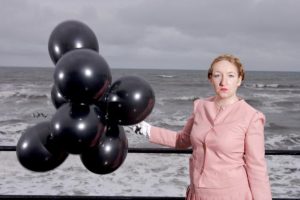 We asked Ellie why art is such a great way to think about not only your own grief but how to make that grief less isolating. Working with different artists and in different mediums, Ellie told us that "For every project there are new voices reinvigorating the subject matter and moving my thinking forward."
In her latest piece, Ellie thought about our individual recollections of those dead: "It asks, where does the memory of the dead live – in a sacred space like a gravestone or in aisle 22 of Tesco?" Read the interview here.
News and campaigns
The Economist is the latest media outlet to focus on arguments around individuals' right to die in the way they want to. It declares that questions of what it means to die in a dignified way is the biggest concern to shake our current society.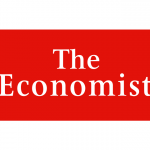 In a comprehensive look at the arguments for the cases in favour and against assisted dying, as well as some of the hypocrisies in our current approach to ageing and the right to die, it's great to see decisive discussion on an increasingly important topic.
While it's a major step to opening up the debate, it's mostly hidden behind the Economist's paywall, and doesn't include many personal stories. How does the right to die discussions affect you? Read some of the debate here, but get in touch with us at [email protected] if you have your own story.
Reading
This week we were reminded of Can't We Talk About Something More Pleasant?, a comic by Roz Chast, the former New Yorker cartoonist.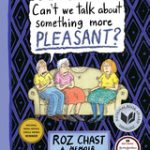 Cartoons and comics are ripe for wry observations and snapshots into mundane life, and Roz Chast is probably the master of restrained depictions of everyday anxiety. In Can't We Talk About Something More Pleasant? Roz details the gradual mental and physical decline of her ageing parents, and finally their death. She doesn't shy away from the inevitable and looks at family dynamics when caring for elderly parents, bodily failings and doctor's appointments  with grim humour and striking honesty. 
We're on the hunt for more illustrated stuff that looks at death, dying and grief – let us know what we should look out for on [email protected]
Obscure and interesting
If you're spending the Bank holiday redecorating, or you're a fan of rare books that are also poisonous, then read on.
Housed in the National Library of Medicine, there's an old sample book of wallpaper swatches that, due to being covered in high levels of arsenic, are so lethal archivists can't touch them directly. To those unfamiliar with the wallpaper, it's known as Shadows from the Wall of Death (Farrow & Ball don't have anything on that name) and was collected by a former surgeon during the American Civil War to highlight the dangers of using arsenic to daube soft furnishings. 
That's right. While the Victorians understood the dangers of arsenic  – its use was a popular way to kill off any great aunts with large wads of cash stashed under mattresses in their country estates – many thought it fit to redecorate their homes with the stuff.  An estimated 65 per cent of all American wallpaper contained arsenic in the late 1800s, bizarrely. 
If you ever start lamenting your own decorating proficiency, at least you probably won't have killed anyone with your lousy DIY skills.
Check the Death Blog next week for more of our favourite death-related bits and pieces. In the meantime, take a look at DEATH.io to start planning ahead.