We spoke to Ellie Harrison, a performance maker and artist, about The Grief Series – a sequence of seven collaborative projects with other artists working in a different field, each time creating an engaging performance about grief and bereavement.
We've got many more interviews between DEATH and industry professionals, organisations, artists, and anyone with a perspective on death. Make sure you keep up to date with everything going on at DEATH.io.
How did the Grief Series come about, and why?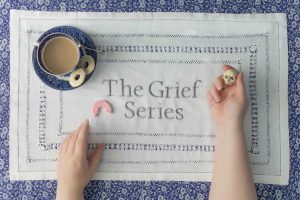 The Grief Series began because I made a show about death, and about how we struggle to talk about death. But after each show, the exact opposite would happen – people started coming up to me in the bar and telling me their stories.
I had unintentionally become the holder of all these experiences and memories. So I discovered that quite a lot of people do want to talk about death but the conditions have to be right. The question then was, how could I create projects that gave people this space and that amplified these voices?
Could you outline how each of your projects work together in a sequence, and why you decided to make them a collaborative effort?
I found a seven-stage grief model hidden amongst a few four and five stage models and decided to use that as a structure for the projects. Whilst I'm sceptical of taking grief models as a manual for bereavement that unfolds in a linear fashion (we're not assembling an Ikea wardrobe), I think it can be useful to give permission to people experiencing a whole variety of feelings in the wake of a death. It's also a useful structure for me as an artist and I see it more like a palate of things people might be feeling.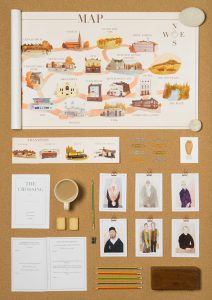 The projects in The Grief Series all stand independently; you don't have to see them as a collection or in any particular order. Although, over the years we've presented them like 'grief tapas' at venues and festivals. For example, we present Part 1 (the solo show) alongside Part 3 (the photography exhibition) and Part 5 (a plan your own funeral kit).
Death is a big subject and while I have been described as an experiential expert (which is just a fancy way of saying I've lost a lot of people), the aim of the series has always been to represent different experiences above and beyond my own.

Collaboration is essential to this, whether that's a core team of artists with specific skills in photography, textiles, and fairground sign writing or participants bringing unique stories and perspectives. For every project there are new voices reinvigorating the subject matter and moving my thinking forward.
Do you have a favourite project so far?
I've just finished building an installation for a caravan called Journey with Absent Friends. It asks, where does the memory of the dead live – in a sacred space like a gravestone or in aisle 22 of Tesco?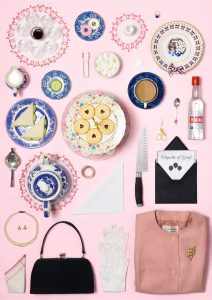 The caravan has artworks hidden in every drawer and cupboard and there are embroidered maps made by the ridiculously talented thread artist Hayley Mills Styles. You can pin your memory on to the embroidered maps or add to the Audio Archive.
Me and the caravan have just returned from a pilgrimage visiting three sites of remembrance for me, spending time with some of the people I've lost: my mum, my dad and my brother Jonathan. A bit like a weird kind of family holiday with three dead people.
People we met along the way contributed memories to the maps and archive, so the installation changed and evolved as we travelled. It was strange to bring my autobiography front and centre after spending the best part of a decade hearing the stories of others, but it felt like the penultimate project in the series was the right time. I'm looking forward to taking the caravan to venues and festivals over the next year or so.
Why do you think it's important that grief is discussed and explored in such a hands-on way?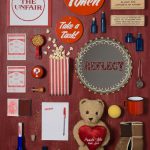 I think it's important to talk about grief because it happens to us all, but people often talk of feeling isolated by bereavement. This lack of discussion of the end of life can leave people unprepared and lacking agency or informed choice when they need it most.
The plurality of the approach reflects the diversity in people's experiences: to reach different people you have to place the works in a variety of contexts so people can engage on their own terms.
A part of what you do is a result of the complex way we as a society cope with death. What kind of effect do you think celebrity culture and social media has had on the way we grieve?
I think we're in a huge time of change, maybe a bit like during the industrial revolution, in that the internet has fundamentally changed how we operate on a daily basis. So in some ways, it's difficult to commentate from deep within something.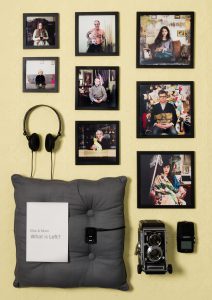 On the one hand social media removes some of the financial and administrational workload from bereaved people; a simple Facebook update could replace the hours I spent ringing relatives individually, having to repeat the bad news over and over. And the internet has definitely allowed a death positive movement to flourish.

Maybe the plethora of highly orchestrated Bowie Grief Instagram posts is the flip side of that coin. It's complex, and I've written more about celebrity grief here.
Has your art taught you anything new about the grieving process?
That I'm not on my own. That I'm luckier than I first thought. I have allowed a community 'Team Grief' to accumulate around me (as I playfully refer to it as).  A community of people who've lost people or are up for a conversation about death and grief.
And many of these alive people have let me get to know the people they have loved and lost. So as well as alive members of Team Grief there are a fairly large number of dead people who feel part of it, even if they don't say much.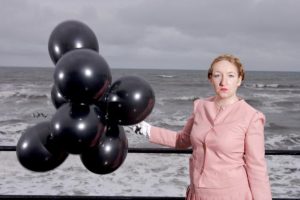 Ellie Harrison is a performance maker and artist living in Leeds and working internationally. She creates a range of solo and collaborative devised performance work for studios, galleries, found and public spaces. The Grief Series is a sequence of seven projects. Using a seven stage Grief Model from psychology as a starting point, each instalment is a collaboration with another artist working in a different field including performance, photography, installation and sculpture.