From the tendency for dead famous people's body parts to turn up unannounced at auction houses to the realities of dark tourism, here's the DEATH.io weekly death roundup. First up, important news from the funeral world.
News and campaigns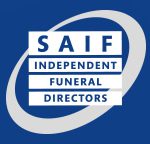 This week, SAIF (the National Society of Allied and Independent Funeral Directors) released a statement urging for the funeral industry as a whole to be regulated.  Currently, only Scotland has clear guidelines for the bodies in the funeral world to follow.

We agree strongly with one of SAIF's most important points. Terry Tennens, Chief Executive of SAIF, said that "All other care industries are regulated, so there is no reason why funeral directors to whom people turn in great distress should not be subjected to similar rules." Dealing with death, and the people impacts, is first of all an empathetic role, and with that comes responsibility.
Farewell Wishes

Are you a) Ready to think about about death? b) Mortal?
If you've answered yes to both, then you need to get your Farewell Wishes sorted. Head to the Farewell Wishes page to think about your send off and, most importantly, tell others!
Articles on Death.io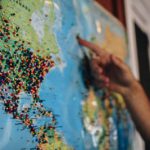 What is Dark Tourism?
The notion of Dark Tourism is a little blurred. It's a term that can be applied to witnessing a historical fact, a fun exhibition about death masks through to consuming a culture's tragedy as if it were just another box to tick on your holiday-of-a-lifetime itinerary. From the 9/11 Memorial Museum to Chernobyl, we look at when to put the selfie stick away.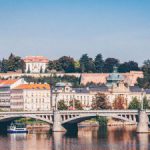 Death Travel Guide
Summer is definitely over, but If you are into immersing yourself in other cultures, one of the best ways to do it is to start with a country's approach to death. Here we look at the Czech Republic, famous for bridges, chapels made of bones and its many underground crypts.
Watching and Listening 
Have you heard of IBM Watson? Its tone analyser seemingly detects emotional and language tones, examining whether something such as a book or article is sad, angry or concerned, for example. We've spent hours trying to decode our (multiple) crush's texts with it.  

We came across something similar by the BBC. It put Spotify's algorithm to the test, analysing data to name the saddest No.1 song. Apparently, it's Roberta Flack's 'The First Time I Ever Saw Your Face'. Now we know what to put on our funeral playlist.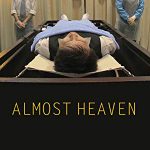 The death industry is a popular area of study for documentary filmmaking, it seems. We took a quick look at Almost Heaven by director Carol Salter, a doc that sets side by side the young Ying Ling's search for work in modern China's competitive job market and the more ancient world of dying, embalming and ritual mourning . Check out reviewer-at-large Mark Kermode singing its praises here.
Obscure
This week we came across the interesting case of famous writer Truman Capote's cremated remains, opening up the strange world of celebrities' afterlives.The author of Breakfast at Tiffany's ashes seemed to have been passed round numerous Hollywood pals until 2016, when the ashes and the Japanese camphor box it came in (fancy!) went up for auction, with a starting price of $5,000.
That's not the end of the auction world's relationship with human remains; instead, it seems the buying and selling of famous body parts are popular trade. Christie's, one of the largest in the world, has seen one of William Shatner's kidney stones pass through its doors and onto its bidding floor, which went for around $75,000.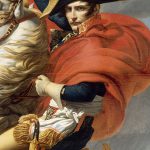 But Christie's history gets darker. Napoleon, great ruler and scoundrel alike, suffered the fate of well-intentioned historians after his corpse was subject to dissection and his penis cut off and preserved, for posterity.
In 1977 it was bought at Christie's for $3,000, subsequently kept under the bidder's bed in a box, then passed onto the buyer's daughter after he died. Imagine stating that in your Will.
Who knows what we might find out next week – the Queen Mother's little toe in a bread basket? Oliver Cromwell's cornea's tucked down the back of a sofa? Check out the Death Blog next week for more of our favourite death-related bits and pieces. In the meantime, take a look at DEATH.io to start planning ahead.